Meet Prabhavan J People : Hidden Treasure of Nepali Music Industry
Prabhavan, Who stood first rank in the national nursery rhyme competition in 1990, recorded his first song 'Bar Ko Chhayale'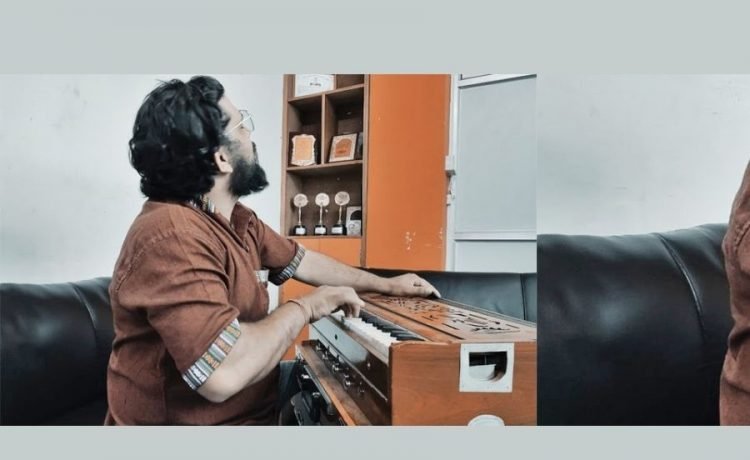 Entry of new singers and musicians has been increasing in the local music industry. Along with the overwhelming involvement of the beginners, old creators are also equally active in Nepali music.
Music is an addiction that is less likely to get rid of and this example is applicable to lyricist, singer and arranger Prabhavan J. People Call him Hidden Treasure of Nepali Music Industry.
Prabhavan J started his musical journey in 1995 after passing the voice exam from Radio Nepal.
Prabhavan , who stood first rank in the national nursery rhyme competition in 1990, recorded his first song ' Bar Ko Chhayale'.
In the year 1995, he also recorded a modern song Hajar Barsha. Both of these songs were recorded in The Radio Nepal.
Indra Kamal Phool is his song recorded outside the country in 1995. After that, he took a break from this industry for few years.
Born in Patlekhet of Dhulikhel Municipality, Kavre District, Prabhavan studied up to Intermediate in Nepal and went to India for further studies and did his PhD in Mass Communication.
In the year 2006, he released a special song 9 Mahina and in 2013, he released his one of the famous folk songs of Bato Parkhera. He established his name as a low profile Artist of Nepal( unseen images)
He had a quench for music even when he was in whatever field he was in and therefore, since 2017, he had forgotten all his other businesses and started enjoying music.
He composed more than hundred songs, including modern, folk and national songs.
He has been actively investing in this field by opening DAR Movies and Films Company with the objective of not only composing songs but also writing songs and promoting Nepali music.
DAR Group has been managing digital market by producing movies, songs, music, as well as buying movies from other producers.
Prabhavan said that DAR Group would soon start operating satellite television as well.
Papi Dai, Jaal Ma fasayu, Machhi Bhulyo are his most lived and popular songs.
He said he would be in music industry as long as he can arrange. He is of the view that Nepali art sector should be promoted not only in Nepal but also abroad.
What's Your Reaction?